Marion Bartoli is a name associated with fashion and glamor as much as it is associated with world tennis.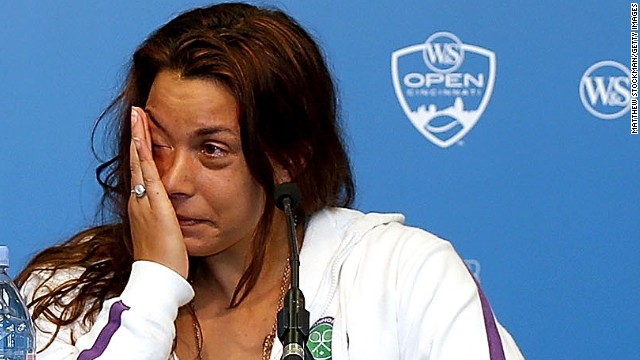 Marion's journey is an interesting one. Being provoked by a comment of a BBC commentator that she would never be much of a looker, she decided to address the issue. As a result, she succeeded in dropping about two and a half stone of weight. The comment had sparked a lot of controversies, especially protests against such sexist comments. Even though apologies were issued and the situation diffused, Marion did not let the comment lie. Even though she
won the Wimbledon championship title in 2013 she wanted to show the world that she did not lag behind in looks as well
.
She took up a new regime in fitness. As a result, today she sports a remarkable figure that is hard to ignore. She has the lean frame that any model flaunts, but she combines the same with strength and endurance that is needed in her game. You might have seen pics of her, having had an extensive makeover. She has dropped a lot of pounds and it has transformed her looks as well.
That is not the end of the story for her. She might be a former tennis star, but it does not end there for her. She continues to be associated with the game even now. Today she designs for Fila and the exclusive line of clothes that they offer tennis players. Special mention is Jelena's outfit that grabbed the attention of most people who were watching the match. Though that particular game ended in defeat for Jelena, she definitely modeled the dress well and the line of mix and match clothing that it was a part of. Marion showcased that dress as part of a limited edition of the spring 2016 collection of Fila.